BAYER LEAPS GLOBALLY TOURING PAVILION
Los Angeles, CA; San Francisco, CA.
'breaking through the impossible'
Los Angeles, November 3-5, 2017, the Bayer Leaps Pavilion, a globally touring installation designed by Dreamland Creative Projects, officially launched Bayer Leaps at the Summit LA 2017 event.
"Bayer Leaps (of BAYER AG) takes the initiative to generate breakthrough solutions in life science, aiming to conquer ten huge challenges facing humanity. These seemingly impossible challenges are being taken as leaps of faith."
The Ten Leaps are:
1 Give Sight to People Born Blind
2 Cure Life Threatening Bleeding Disorders in Children
3 Cure Genetic Heart Disease in Children
4 Regenerate Damaged Hearts
5 Repair Retinas to Restore Vision
6 Restore Brain Tissue to Protect our Memories
7 Enable High Speed Animal Vaccines
8 Rejuvenate Soil and Protect Root Health
9 Shape the next generation of high performing crops
10 Develop Natural Insecticides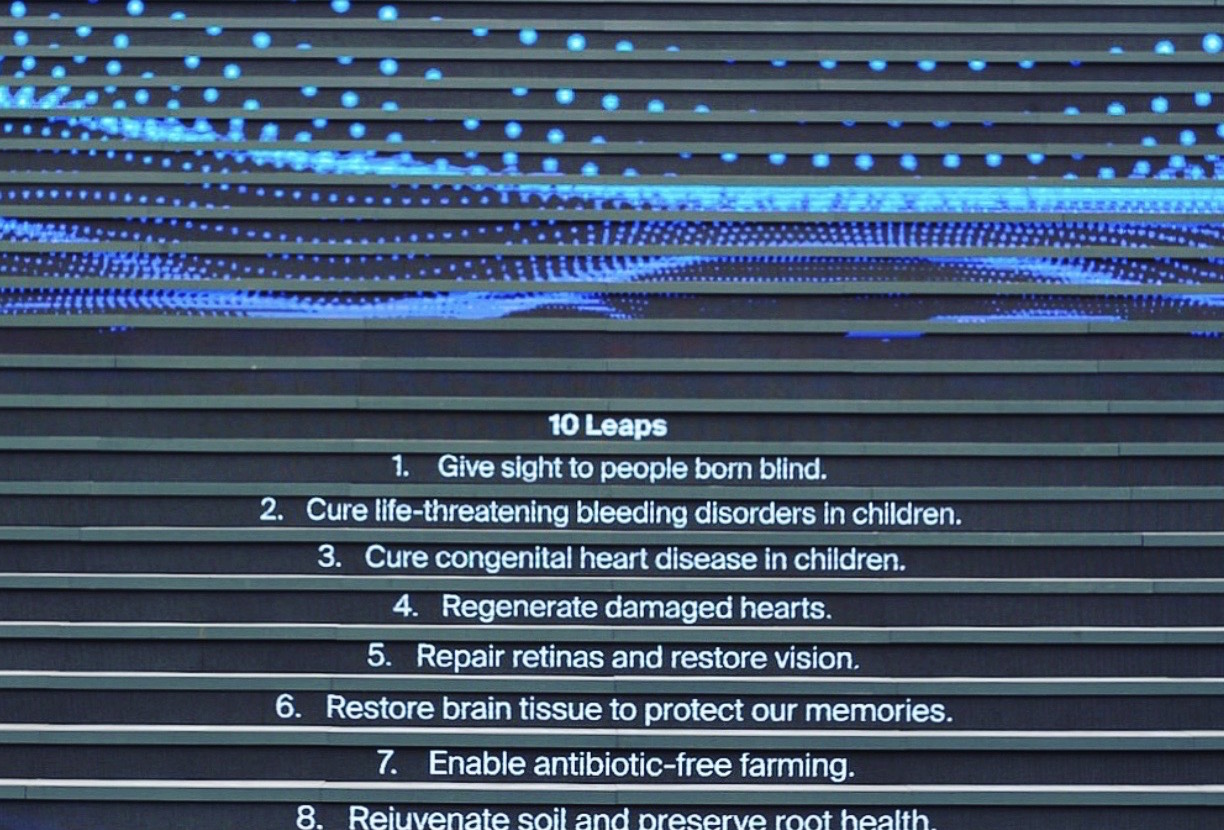 The focal point of the Bayer Leaps Pavilion, designed by DREAMLAND CREATIVE PROJECTS, emulates the actual concrete stair in Lyons, France, the location where Pro Skateboarder, Aaron "Jaws" Homoki attempted the longest skateboard LEAP. Injured by the leap, Jaws made a complete recovery and returned to the stair to try it again.
The Leaps Stair touring installation is a symbol of the 'leap' and the attempt to achieve the impossible. The 25 steps of the staircase, brings the brand mission of Bayer Leaps to life, and is a story of never giving up. The design uses the concrete stairs foremost, as the generator and seed for all design elements, finishes and details.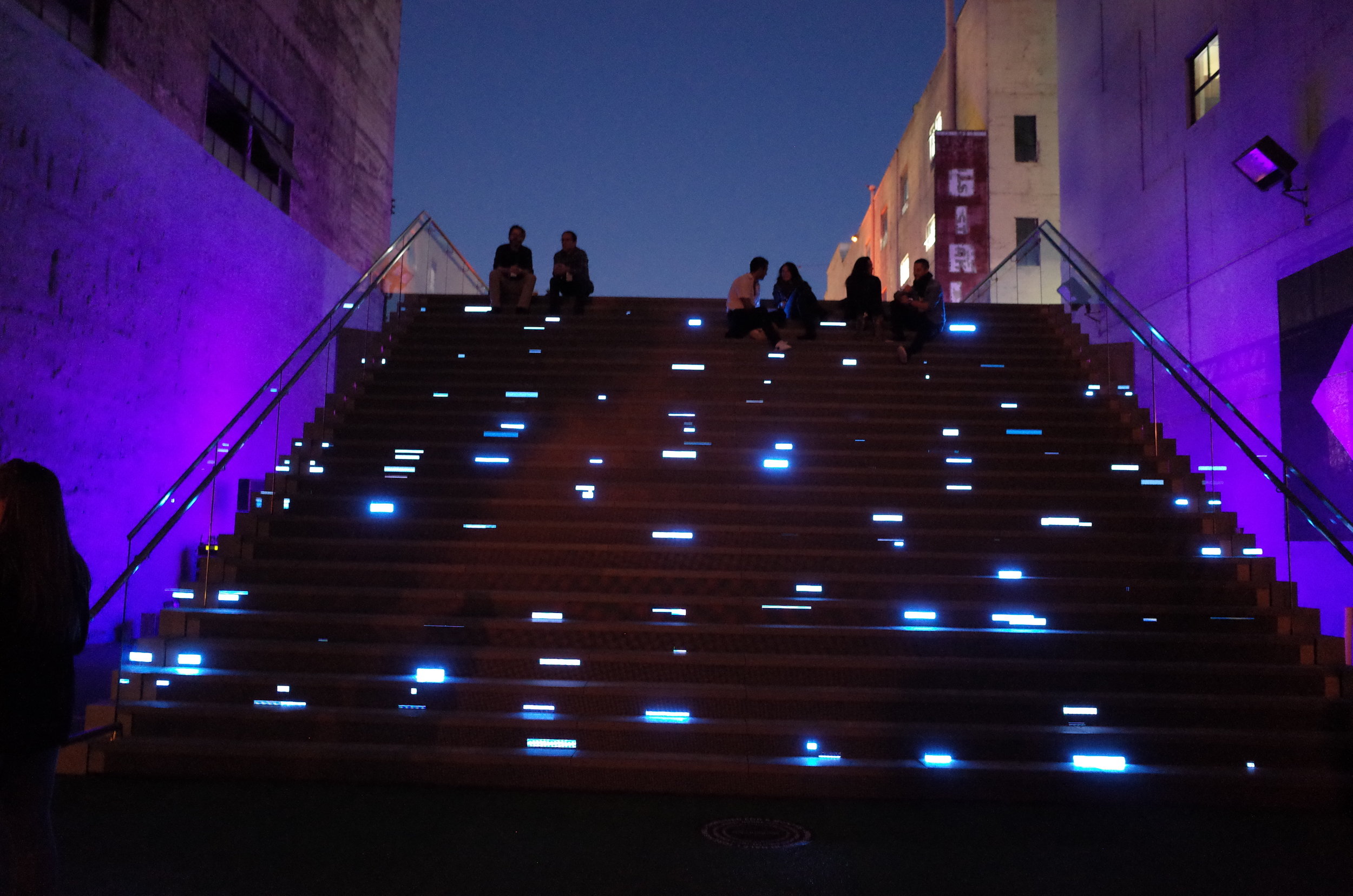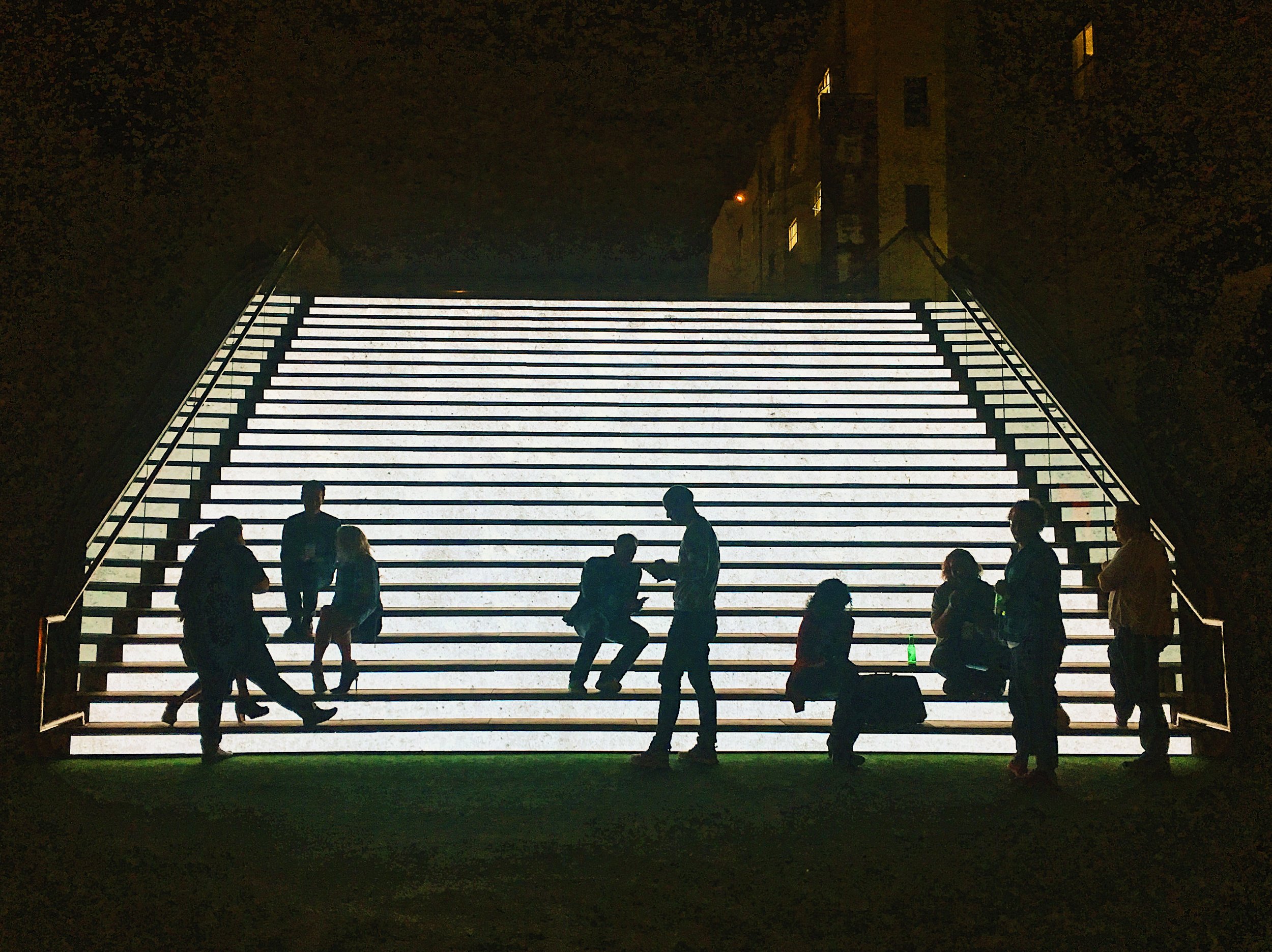 THE DETAILS
Since the design is generated from the stair, all the details flow from the proportions, dimensions, joints, finishes and alignments with the stair. The massive doors, have hidden pivots and move with the touch of a hand. The exterior of the doors is a concrete finish, applied with a craftsman's hand to match the concrete panel of stairs. Inside the door finish is a softer finish and reveal the sanctuary interior. It is a minimalist monument
STAIR INTERIOR SANCTUARY
Underneath the stairs, and hidden behind the massive doors is a sanctuary, an experiential space for mindfulness, gathering, conversations, relaxation, meditation, yoga, tea ceremonies, and fireside chats.
The soft, organic sanctuary finishes on the interior, contrast with the hard concrete finishes of the exterior. Simplicity of modular details, fluid and flexible continuity, over scale and perspective, create cohesive unity. The experience is then enhanced with transformative day and night interactive digital messaging, which tells the story of the leaps. The stairs and sanctuary welcome, invite and inspire the big dream.