The focal point of the Bayer Leaps Pavilion, designed by DREAMLAND CREATIVE PROJECTS, emulates the actual concrete stair in Lyons, France, the location where Pro Skateboarder, Aaron "Jaws" Homoki attempted the longest skateboard LEAP. Injured by the leap, Jaws made a complete recovery and returned to the stair to try it again.
The Leaps Stair touring installation is a symbol of the 'leap' and the attempt to achieve the impossible. The 25 steps of the staircase, brings the brand mission of Bayer Leaps to life, and is a story of never giving up. The design uses the concrete stairs foremost, as the generator and seed for all design elements, finishes and details.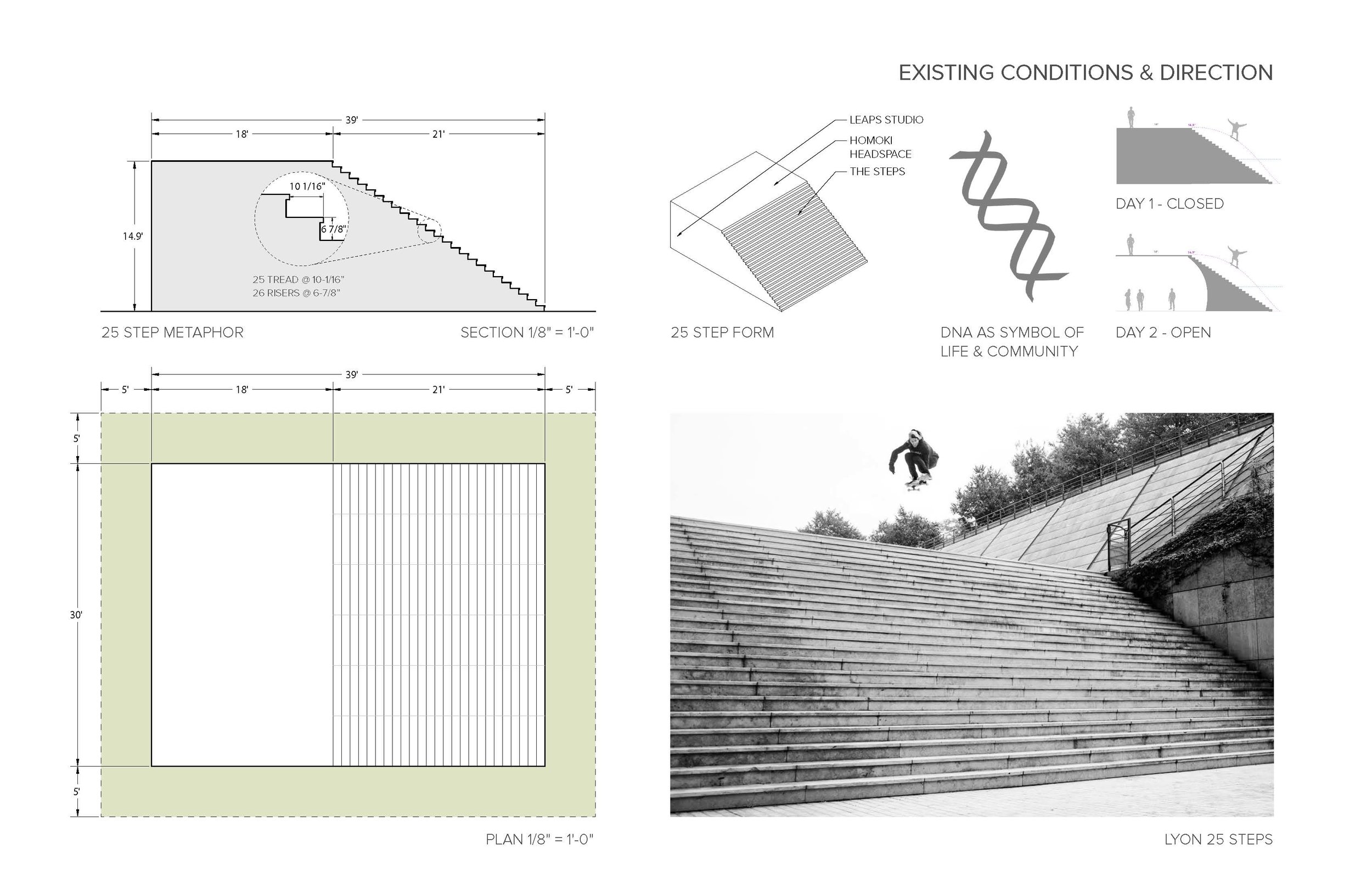 THE LEAPS STAIR PAVILION
The selected design scheme was a minimalist box with simple flat doors. The Pavilion had its debut installation at Summit LA17. Design, fabrication and assembly was completed in 10 weeks.
THE DETAILS
Since the design is generated from the stair, all the details flow from the proportions, dimensions, joints, finishes and alignments with the stair. The massive doors, have hidden pivots and move with the touch of a hand. The exterior of the doors is a concrete finish, applied with a craftsman's hand to match the concrete panel of stairs. Inside the door finish is a softer finish and reveal the sanctuary interior. It is a minimalist monument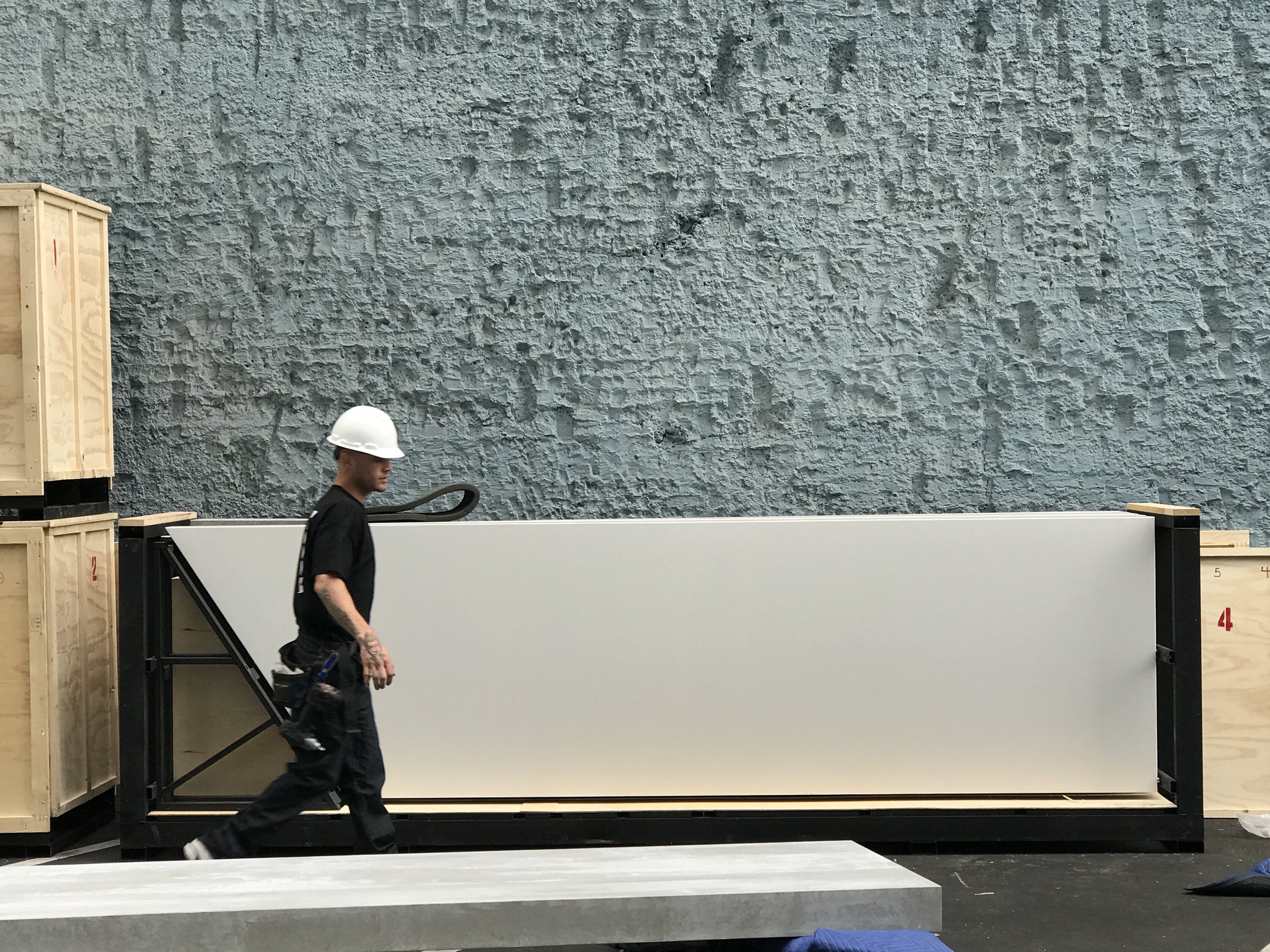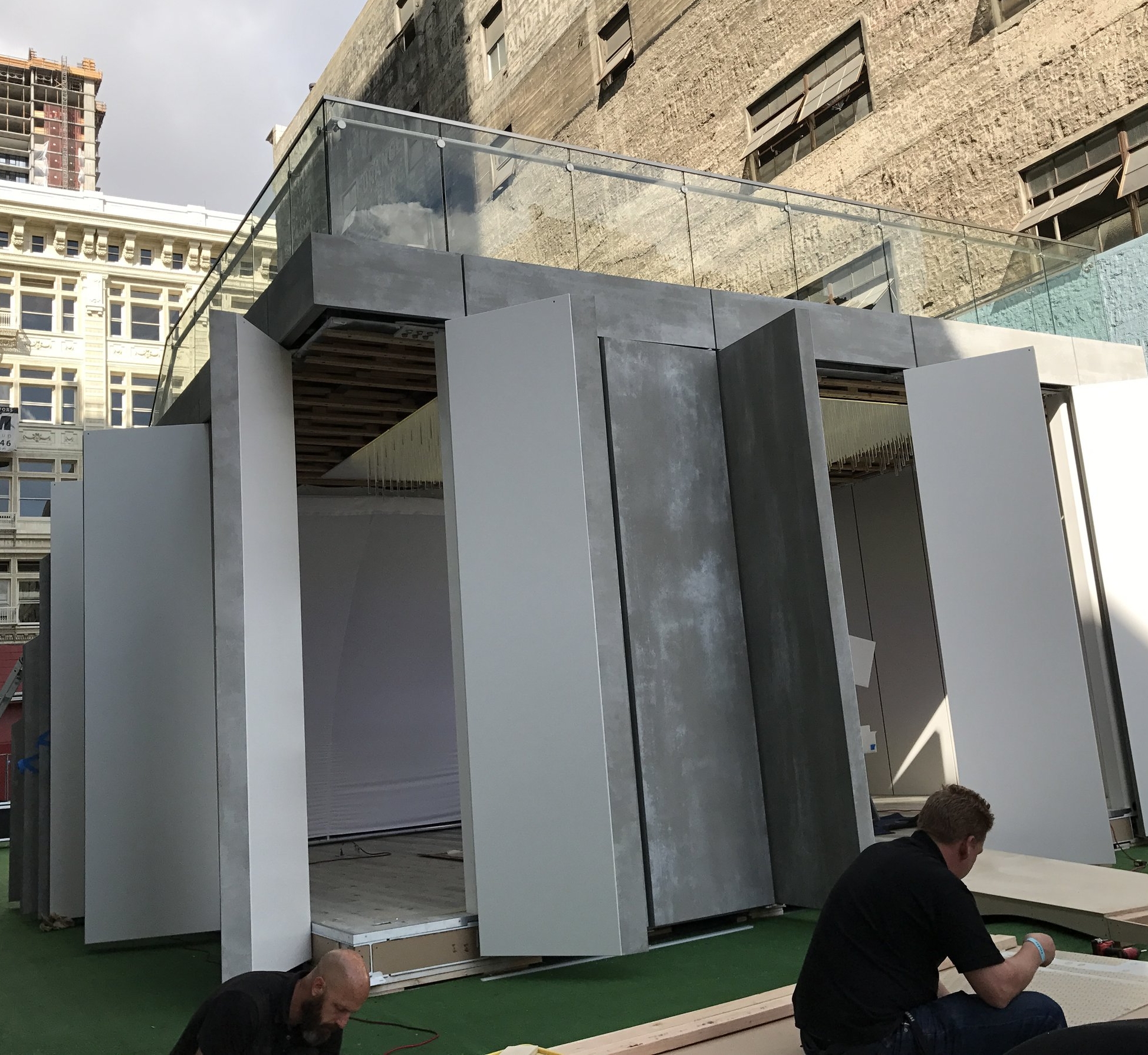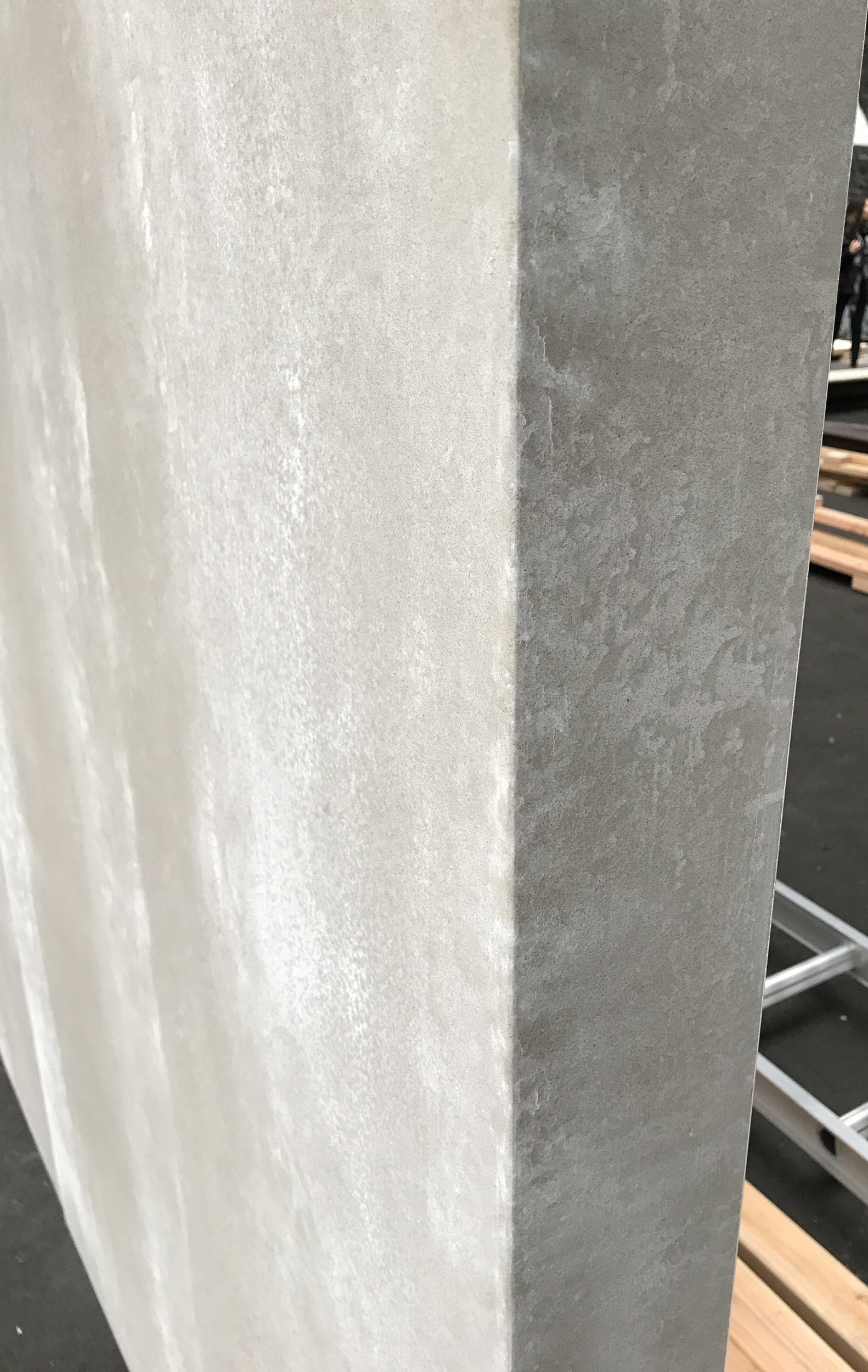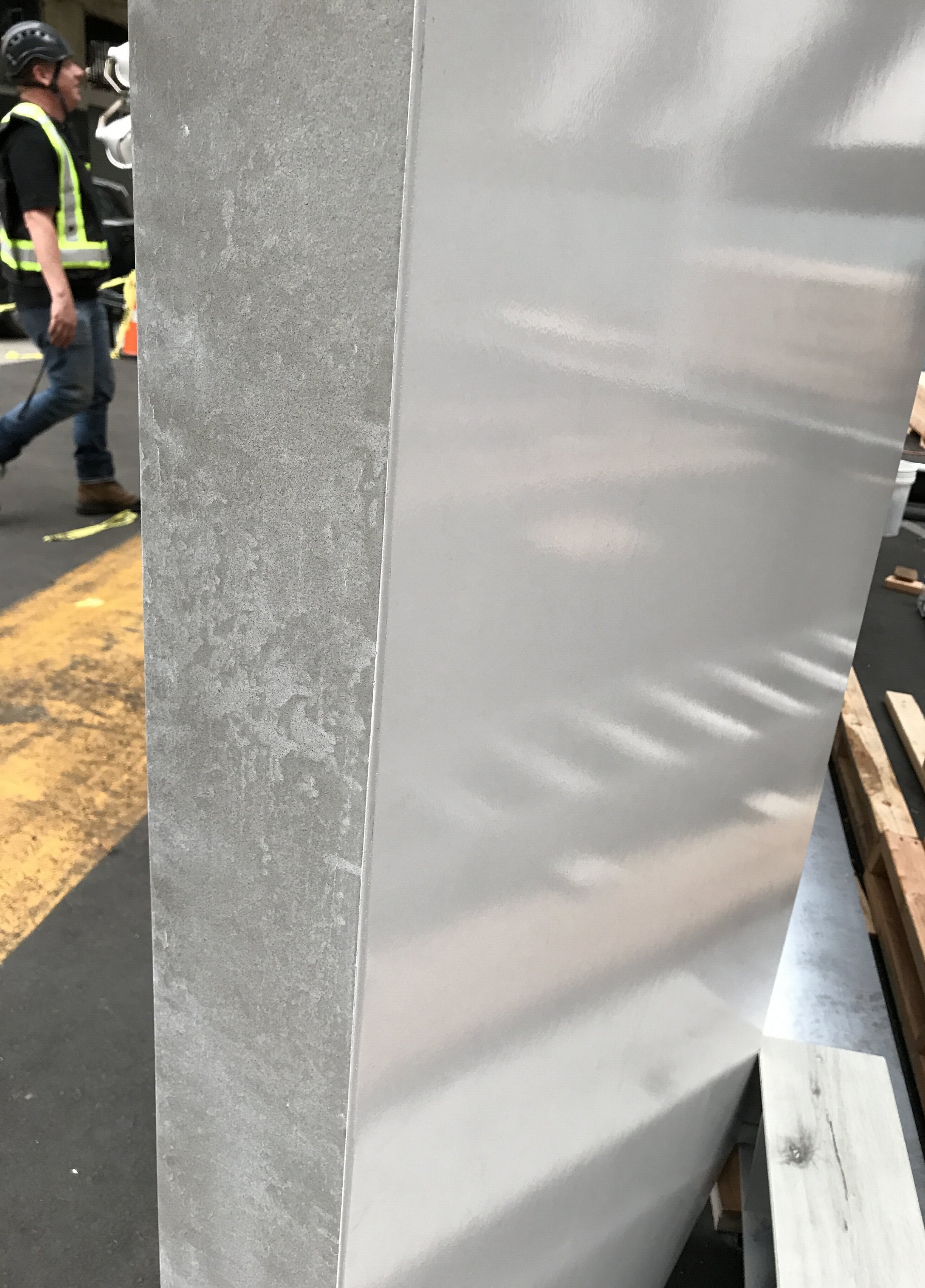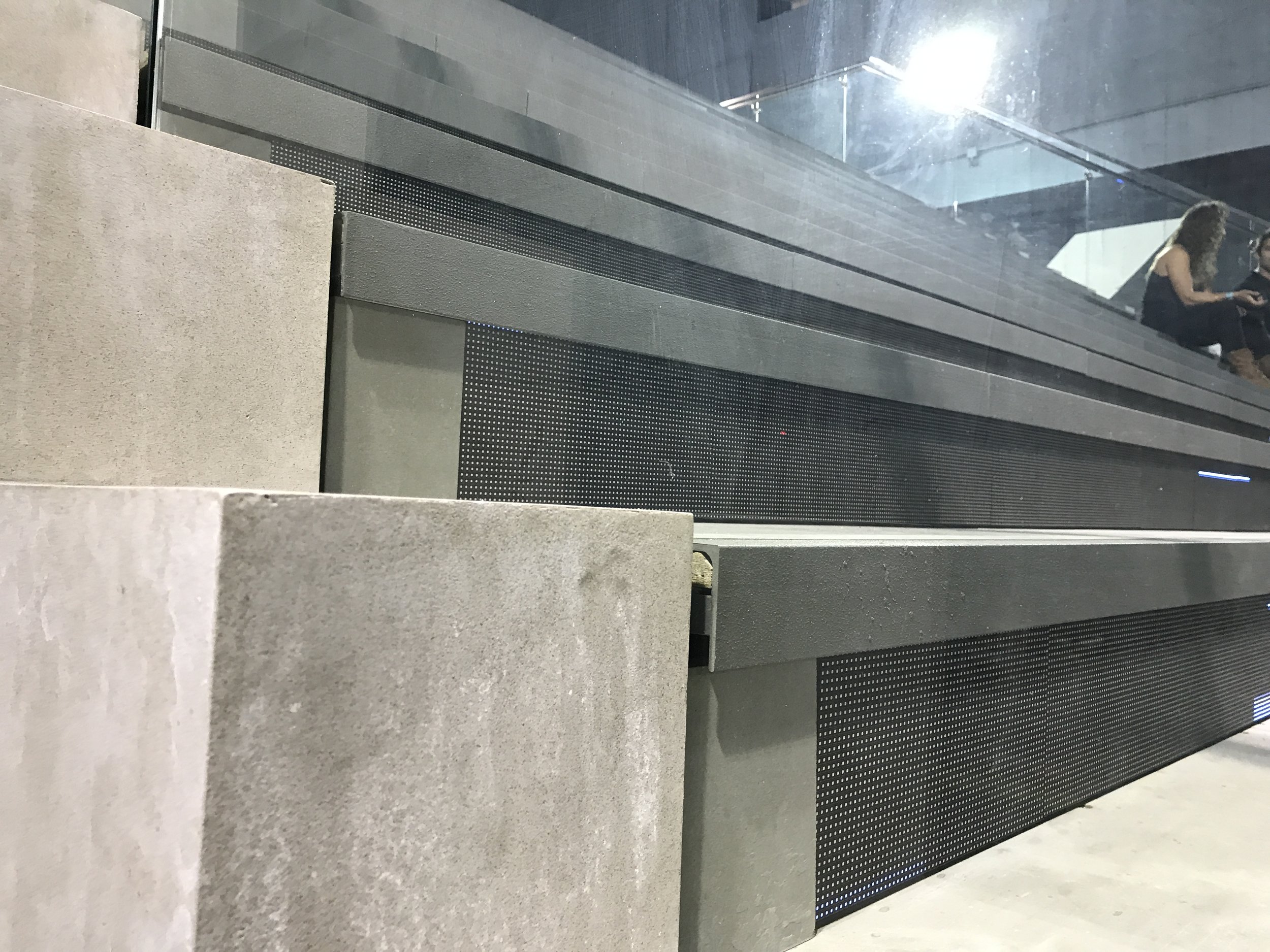 STAIR INTERIOR SANCTUARY
Underneath the stairs, and hidden behind the massive doors is a sanctuary, an experiential space for mindfulness, gathering, conversations, relaxation, meditation, yoga, tea ceremonies, and fireside chats.
The soft, organic sanctuary finishes on the interior, contrast with the hard concrete finishes of the exterior. Simplicity of modular details, fluid and flexible continuity, over scale and perspective, create cohesive unity. The experience is then enhanced with transformative day and night interactive digital messaging, which tells the story of the leaps. The stairs and sanctuary welcome, invite and inspire the big dream.
CREDITS
Touring Pavilion Design: Dreamland Creative Projects
Dreamland Creative Projects Team: Nina Freedman with Jackie
Krasnokutskaya, Mariana Perezanta, Olivia Tarro, Shirley Yuen
Client: Bayer Leaps (Bayer AG) leaps.bayer.com
Fabrication and Construction: Nussli nussli.com
Debut Installation in collaboration with Summit LA17 2017.summit.com
Marketing and Digital Experience: Omnicom/Critical Mass-NY office www.criticalmass.com